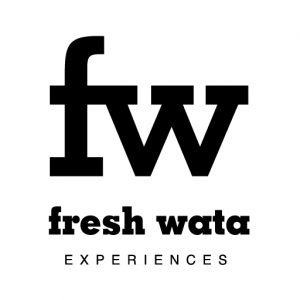 FRESH WATA IS CREATIVE.
WE ARE TALENTED ARTISTS, CRAFTSMAN, PRODUCERS AND TECHNOLOGISTS MEANINGFULLY BUILDING HUMAN CONNECTION THROUGH EXCEPTIONAL EXPERIENCES.
What we do.
We Believe.
We believe in disrupting the way that the world experiences brands. We believe that we can go as far as the mind takes us. This belief is why we don't believe in limits. We disrupt brand experiences by thinking out-of-the-box, staying ahead of global trends and creating beautifully designed and memorable experiences.
We Are.

We are thoughtful. We are kind. We are selective. We are committed to inclusion, optimism and social good. We believe that anything is possible and work to cultivate the unorthodox. We are design and pop-culture fanatics, emerging technology geeks and punk rock at heart. We are a community of big-thinking underdogs …who also just happen to love dogs.
Our Culture.

Check out how fresh we are! Our artists, creators, designers, and fabricators redefine the way the world sees events. Now, we'd like to share just what makes the Fresh Wata family so unique.